Esther Noriega, the brand
Personal signature based on the concept of contemporary atelier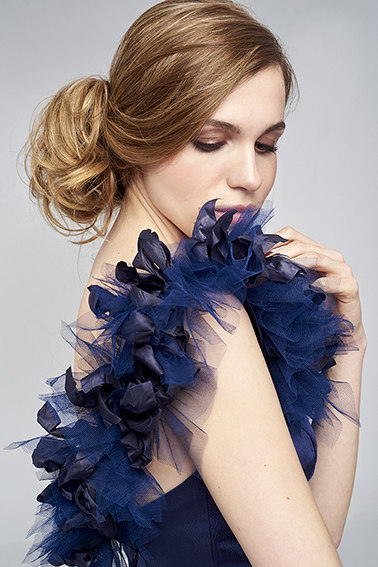 Esther Noriega is a designer of party dresses, godmother, guest and bride. Under her own brand of the same name, she has been dressing, for almost twenty years, the most special moments of women who enjoy fashion and recognize the quality of the fabrics and the excellent finish of made-to-measure dresses..
Esther Noriega's designs stand out for their elegant sophistication and exquisite treatment of noble fabrics such as silk, lace or crepe combined with embroidery, textile embellishments, hand-sewn crystals and impeccable laser cuts. The exclusive prints and the refined moulage pattern making technique make each creation a unique dress.
All of this has made the Esther Noriega firm a regular at the most prestigious national and international fashion editorials and media, being a benchmark in bridal fashion.
Effort, commitment, dedication and creativity are the four pillars on which the Designer has supported her career, thanks to which she has obtained recognition and respect in the sector.
The presentations of their collections on catwalks such as ATELIER COUTURE, MERCEDES-BENZ FASHION WEEK MADRID have revealed the dedication behind each of the party and haute couture garments. Her bridal collections on her catwalks such as BRIDAL BARCELONA FASHION WEEK have opened borders for Esther Noriega, taking the brand to international markets.
Esther Noriega has a great human and professional team that accompanies her in her commitment to create the perfect dress for each of her clients. Each dress is a unique project whose creation requires several processes and stages. From the initial phase, purely creative, to the last touches and details. All the work is done with meticulous care and demand to ensure that every woman who wears an Esther Noriega feels divine.
The good work of the brand has arrived, also in street style fashion. A new line, Ready to Wear, designed to dress the daily life of a woman who needs to feel comfortable without giving up her femininity with dresses and sweatshirts with exclusive prints.
The Designer: Esther Noriega
Esther Noriega is the name of a brave woman. Esther Noriega is a party dress designer. Esther Noriega is an empowered businesswoman.
Esther Noriega is a brand that understands and empathizes with the anthropological need to feel beautiful. Esther Noriega is the perfect party dress for an unforgettable day.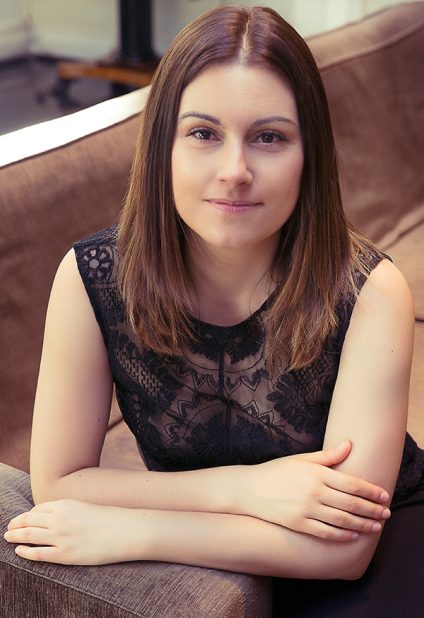 Barcelona Bridal Fashion Week
Mercedez-Benz Fashion Week Madrid